ETL in Python
Leverage your Python and SQL knowledge to create a pipeline ingesting, transforming and loading data into a database.
Start Course for Free
4 Hours
16 Videos
48 Exercises
7,019 Learners
3850 XP
Loved by learners at thousands of companies
---
Course Description
Want to grow your data engineering skills and more efficiently process big data? Well, it's time to develop your ETL skills. In this course, you'll learn the foundations of creating pipelines to efficiently extract, transform, and load data into the systems your company commonly uses. You'll get hands-on experience by helping a fictional private equity firm process the sales data they need to make informed business decisions when buying real estate. Jump in, learn how to create ETL pipelines, and develop one of the most in-demand engineering skills needed in the market.
Explore the data and requirements

Free

In this first chapter, you'll be introduced to your role as a data engineer in a private equity fund. You'll be exposed to the whole ETL pipeline before deep-diving into its first phase: the extraction process.

Create the ETL foundations

In this chapter you're going to create some important foundations for our ETL pipeline. In particular, along with data transformation, you'll start setting up the components needed to communicate with the database.

This chapter is all about moving transformed data to a clean table, from which insights can be built. You'll explore how to create a unique key to perform insert and delete statements on SQLAlchemy. At the end of this chapter you'll complete the load process, the last step of the ETL pipeline.

From clean data to meaningful insights

This chapter will show you how the data the ETL pipeline processes every month is used to build insights, readable by the fund's shareholders. You'll explore key SQL components to build more complex queries and create these insights. You'll also explore libraries that will translate raw SQL queries into more readable Excel files.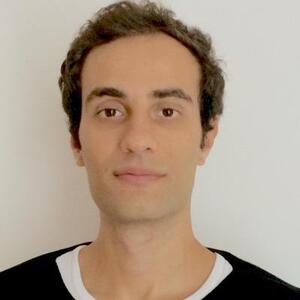 Stefano Francavilla
Stefano is the CEO and co-founder of Geowox.
Stefano is the CEO and co-founder of Geowox, a company using AI and big data to value residential properties. In a previous life, he studied Computer Science at the polytechnic university of Milan while founding a software development company. He then worked as a product engineer at Intercom, advised portfolio startups at Growing Capital, a seed investment firm.
See More
What do other learners have to say?
Join over
10 million learners

and start ETL in Python today!