Tim Verdonck
Professor at KU Leuven
Tim Verdonck is a professor in Statistics and Data Science at the Department of Mathematics of KU Leuven (Belgium). He is also a visiting professor at the School of Economics, Management and Statistics at the University of Bologna (Italy), where he gives a course in the Master in Quantitative Finance. He is chairholder of the BNP Paribas Fortis Chair in Fraud Analytics, which investigates the use of predictive analytics in the context of payment fraud. Tim Verdonck is also chairholder of the Allianz Chair Prescriptive Business Analytics in Insurance. His research interests are in the development and application of robust statistical methods for financial, actuarial and economic data sets.
See profile
.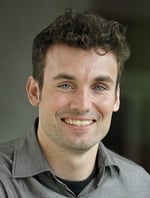 Courses led by Tim Verdonck
Learn how to analyze a SQL table and report insights to management.
Learn to detect fraud with analytics in R.