Applying SQL to Real-World Problems
Find tables, store and manage new tables and views, and write maintainable SQL code to answer business questions.
Start Course for Free
4 Hours
13 Videos
47 Exercises
Loved by learners at thousands of companies
---
Course Description
Now that you've learned the basic tools of SQL you are ready to synthesize them into practical, real-world skills. In this course, you will work with a database of a fictional movie rental company. The size and complexity of this database will allow you to experience the challenges of working with databases firsthand. Throughout this course, you will use SQL to answer business-driven questions. You will learn new skills that will empower you to find the tables you need. You will then learn how to store and manage this data in tables and views that you create. Best of all you will also learn how to write code that not only clearly conveys your intent but is also legible.
You will review some of the most commonly used SQL commands to ensure you are prepared to tackle both real-world problems as well as every exercise covered in this course.

How do you find the data you need in your database in order to answer real-world business questions? Here you will learn how to use system tables to explore your database. You will use these tables to create a new tool that contains a list of all tables and columns in your database. Finally, you will create an Entity Relationship Diagram (ERD) which will help you connect multiple tables.

Working with SQL to solve real-world problems will oftentimes require you to do more than retrieve the data you need, oftentimes you will need to manage the data in your database. This includes creating data, updating it and, when necessary, deleting it.

Best Practices for Writing SQL

How do you ensure that the SQL scripts you write will be easy to understand for anyone who needs to read them? This chapter will cover approaches you can leverage to ensure that your code clearly conveys your intent, is readable by others and follows best practices.
Collaborators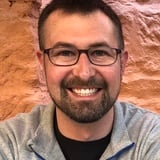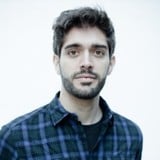 Dmitriy Gorenshteyn
Lead Data Scientist at Memorial Sloan Kettering Cancer Center
Dmitriy is a Principal Data Scientist at Interos Inc. Previously, he worked in the Strategy & Innovation department at Memorial Sloan Kettering Cancer Center where he developed predictive models for programs aimed at improving patient care. Dmitriy completed his Doctorate in Quantitative & Computational Biology at Princeton University. His core teaching philosophy is centered on building intuition and understanding for the methods and tools available.
See More
What do other learners have to say?
Join over
12 million learners

and start Applying SQL to Real-World Problems today!