Generative AI Concepts
Discover how to begin responsibly leveraging generative AI. Learn how generative AI models are developed and how they will impact society moving forward.
Start Course for Free
2 Hours
14 Videos
43 Exercises
Loved by learners at thousands of companies
---
Course Description
Get Acquainted with Generative AI
Artificial Intelligence is reshaping our world like never before. Generative AI is a type of AI model that can create new content, from text to images and more. In this non-technical course, you will learn this emerging field's key concepts and how to prepare for a future where such AIs are pervasive.


Understand How Generative AI Works
You'll start by comprehending how these models create content, where they fit into the machine learning landscape, and how they are developed. From gathering training data to evaluating and improving models, you'll learn what AI companies must consider and do to bring generative AI tools into the world.


Explore Key Legal and Ethical Considerations
Given the power of generative AI, we will also consider how laws and ethics play into building and using these models. You'll learn how to avoid bias and apply generative AI in a responsible way.


Get the Right Mindset for Utilizing These Tools
Finally, you'll look at the future of generative AI and how we can leverage and collaborate effectively with these tools. After this course, you, too, will be able to unlock the creative capabilities of generative AI. Let's go!
Introduction to Generative AI

Free

Familiarize yourself with the concept of generative AI and its ability to create content is introduced, along with its real-world applications and limitations. You'll delve into the differences between traditional machine learning models, generative AI, and artificial general intelligence (AGI), and explore the key factors driving the development of generative AI.

Developing Generative AI Models

In this chapter, we cover the essential steps in creating generative AI models: research and design, data collection, model training, and evaluation. We examine the significance of diverse datasets and advanced training techniques, as well as various evaluation methods, while discussing their strengths and limitations.

Using AI Models and Generated Content Responsibly

This chapter focuses on the responsible use of generative AI. We discuss the challenges and strategies to mitigate social bias, intellectual property and privacy issues, and ethical considerations to prevent misuse. We conclude by exploring the immense potential and risks of Artificial Generative Intelligence (AGI), along with the approaches to control its outcomes.

Getting Ready for the Age of Generative AI

Chapter 4 examines the potential, impact, and integration of generative AI into human workflows. It discusses key contributors to AI development, from universities to companies, and explores societal adaptations to AI. It delves into AI's implications for productivity, job dynamics, education, media, entertainment, scientific advancements, and ethical considerations.
Collaborators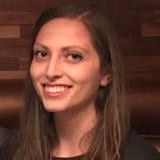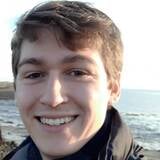 Join over
12 million learners

and start Generative AI Concepts today!