Introduction to Airflow in Python
Learn how to implement and schedule data engineering workflows.
Start Course for Free
4 Hours
16 Videos
55 Exercises
Loved by learners at thousands of companies
---
Course Description
Delivering data on a schedule can be a manual process. You write scripts, add complex cron tasks, and try various ways to meet an ever-changing set of requirements—and it's even trickier to manage everything when working with teammates. Airflow can remove this headache by adding scheduling, error handling, and reporting to your workflows. In this course, you'll master the basics of Airflow and learn how to implement complex data engineering pipelines in production. You'll also learn how to use Directed Acyclic Graphs (DAGs), automate data engineering workflows, and implement data engineering tasks in an easy and repeatable fashion—helping you to maintain your sanity.
In this chapter, you'll gain a complete introduction to the components of Apache Airflow and learn how and why you should use them.

Implementing Airflow DAGs

What's up DAG? Now it's time to learn the basics of implementing Airflow DAGs. Through hands-on activities, you'll learn how to set up and deploy operators, tasks, and scheduling.

Maintaining and monitoring Airflow workflows

In this chapter, you'll learn how to save yourself time using Airflow components such as sensors and executors while monitoring and troubleshooting Airflow workflows.

Building production pipelines in Airflow

Put it all together. In this final chapter, you'll apply everything you've learned to build a production-quality workflow in Airflow.
Collaborators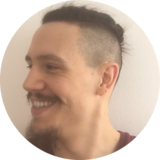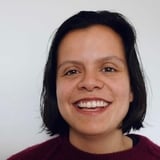 Mike Metzger
Data Engineer Consultant @ Flexible Creations
Mike is a consultant focusing on data engineering and analysis using SQL, Python, and Apache Spark among other technologies. He has a 20+ year history of working with various technologies in the data, networking, and security space.
See More
Join over
12 million learners

and start Introduction to Airflow in Python today!