Introduction to Julia
Julia is a new programming language designed to be the ideal language for scientific computing, machine learning, and data mining.
Start Course for Free
4 Hours
16 Videos
61 Exercises
Loved by learners at thousands of companies
---
Course Description
Get Started with Julia Programming
Julia is a new and exciting programming language designed from its foundations to be the ideal language for scientific computing, machine learning, and data mining. This course will give you a running start in your journey with Julia.

You'll start by covering the very basics of Julia, so you can follow along if you have never programmed before. However, by the end of the course, you'll be analyzing DataFrames of patient data and book ratings. If you already know another programming language, we'll help you transfer this knowledge to Julia.


Learn the Basics of Julia Programming
Designed to encompass the speed of C, the general programming ability of Python, and the statistical prowess of R, Julia is simple to learn and very powerful.

As you work through this course, you'll learn about the special features of the Julia programming language, including how Julia handles data types.


Get a Thorough Introduction to Julia
You'll learn how to store and process data in arrays, write reusable code in functions, and use other popular packages to borrow other Julia developers' code. You'll learn about Julia's headline feature of multiple dispatch and make use of this feature yourself.

By the end of this course, you'll be familiar with coding in Julia, understanding the basics, including data types and structures, the functions and packages, and how to use DataFrames to work with tabular data.
Take your first steps towards coding with Julia and learn what makes this language unique. Learn about variables and data types, and perform simple calculations using Julia scripts and the interactive console.

Learn how to process text data using strings and how to use arrays to process large amounts of data quickly and efficiently. Julia's inbuilt arrays are both powerful and easy to use.

Learn to write code that can make its own decisions using conditional expressions and write functions so you can reuse your code. Plus, learn Julia's powerful function features like broadcasting and multiple dispatch.

The DataFrames package is the definitive way to work with tabular data in Julia. You'll use this package to load CSV files and analyze and process this data to get the insights you need.
Collaborators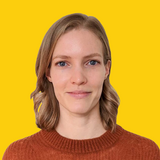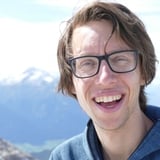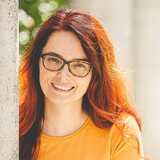 James Fulton
Climate Informatics Researcher
James is a PhD researcher at the University of Edinburgh, where he tutors computing, machine learning, data analysis, and statistical physics. His research involves using and developing machine learning algorithms to extract space-time patterns from climate records and climate models. He has held visiting researcher roles, working on planet-scale data analysis and modeling, at the University of Oxford and Queen's University Belfast and has a masters in physics where he specialized in quantum simulation. In a previous life, he was employed as a data scientist in the insurance sector. When not several indents deep in Python, he performs improvised comedy.
See More
What do other learners have to say?
Join over
12 million learners

and start Introduction to Julia today!